CETYS University project will include 3,000+ panels, generating 1.2 mega-watts
Officials at CETYS University announced today that the private, non-profit, university in Baja California will construct more than 3,000 solar panels on its campuses in Tijuana and Mexicali. Collectively, the project will generate 1.2 MW of energy, making it the largest campus-based renewable energy project in Mexico and Latin America.
The $1.7 million project will generate the equivalent of 50% of the annual energy consumption of the university's Mexicali campus, limiting annual carbon dioxide emissions by 1,397 metric tons. Of the 3,000-plus panels, 2,873 will be located on the CETYS Mexicali campus, while the remaining 226 will be located at the university campus in Tijuana.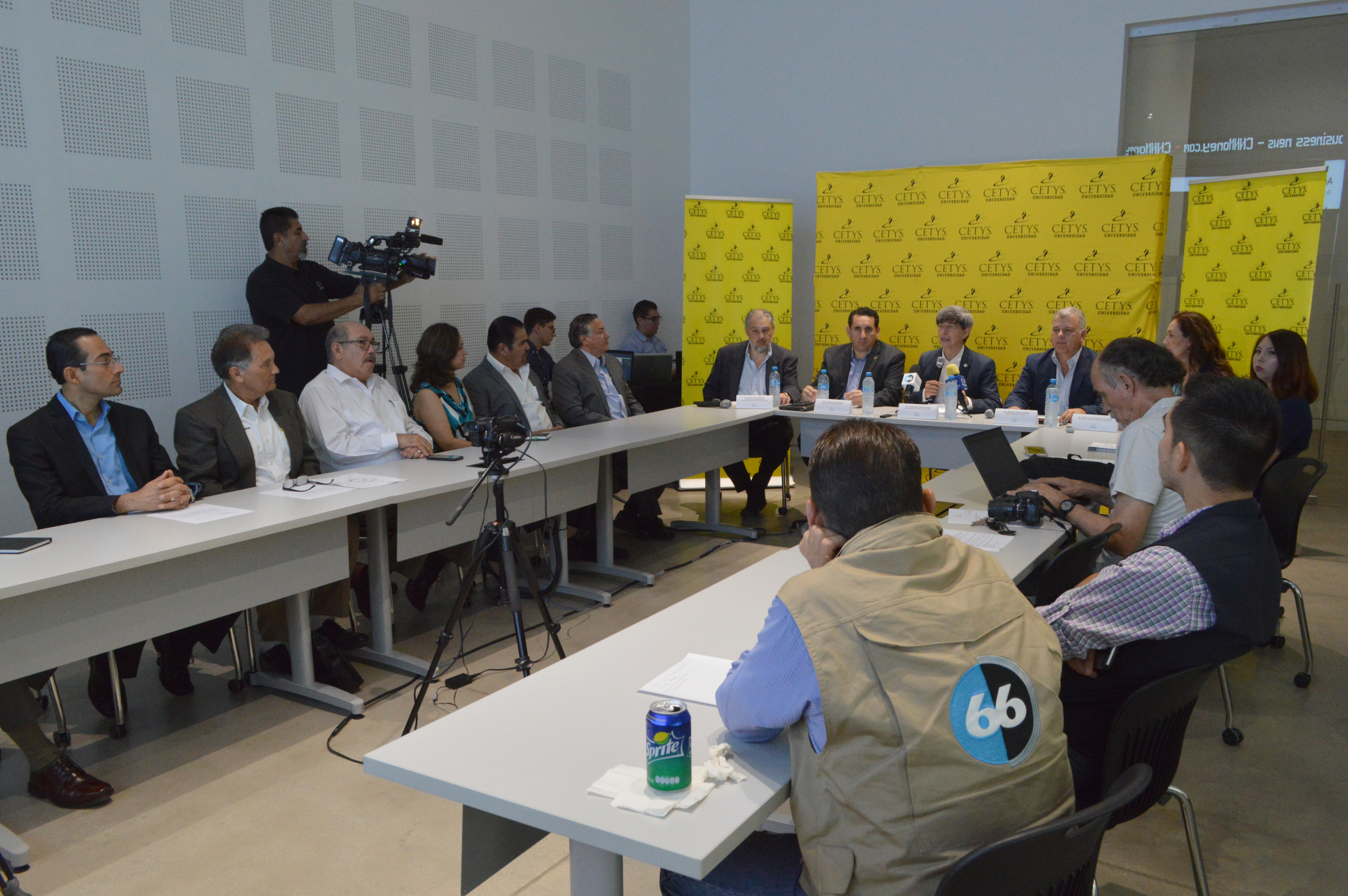 "This is the most ambitious sustainable energy project led by any educational institution in Latin America," said Dr. Isaac Azuz Adeath, project leader for the solar initiative and research coordinator at the CETYS University College of Engineering. "In both the number of panels and the energy produced, this project sets a new Latin American standard for the contributions colleges and universities can make in the fight against climate change."
In making today's announcement, university officials cited the institution's commitment to preparing socially conscious professionals and highlighted sustainable development goals set forth by the United Nations as a call to action for higher education institutions—among others—to generate clean energy and reduce greenhouse gas emissions.  
"Universities have an opportunity and an obligation to lead on climate change," said Dr. Fernando Leon Garcia, president of CETYS University. "Sustainability is central to who we are as an institution and projects like this reflect our mission of preparing professionals with a clear sense of environmental stewardship."
According to the Mexican Ministry of Energy, the installed capacity for solar energy in Baja California in 2016 was 6 MW. The initiative at CETYS will represent a nearly 20% increase in solar energy capacity statewide, above 2016 totals.
Approximately 10% of the solar panels installed at the Mexicali campus will be provided as a donation from solar panel manufacturer SunPower.