The closing activities of the program "Leadership and culture: building bridges" were carried out in Tijuana, Mexico, where a total of 18 undergraduate students from CETYS University (Mexico) and University of La Verne (United States) participated as a result of the interest of both institutions in providing an international academic experience.
The program is a unique college class that went beyond physical boundaries, seeking to build bridges between students on both sides of the border and providing the skills they'll need to overcome cultural barriers when developing projects for multinational companies and public agencies.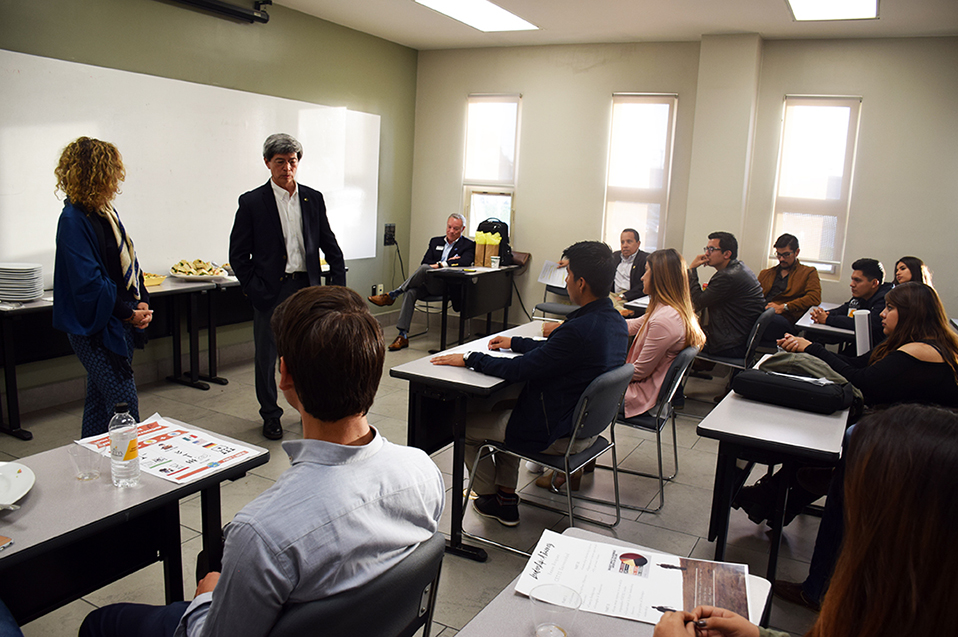 The course was offered by both US and Mexican faculty, and had President Fernando Leon Garcia from CETYS and President Devorah Lieberman from U of la Verne, as facilitators as well.
León García thanked the participants for their interest and commitment towards activities that seek to broaden their perspective of the world, as well as to bringing added value to their education and professional experience.
"When this class began in February, the students and faculty from our two universities were strangers. When we met again on the CETYS campus, we were colleagues and friends; throughout the semester, our students have learned powerful lessons about working with people from different cultures to build bridges and achieve common goals," said Devorah Lieberman.