Educational institutions responded quickly to the health emergency brought on by the COVID pandemic. There was an evident transformation in their learning processes, and at the current stage, the task is far from over. For universities, they must work on some challenges that the use of technology entails, as well as on responding to the community needs with a sense of social responsibility.
Dr. Fernando León-García, President of CETYS University in Mexico; Dr. Shawn Chen, Chairman of SIAS University in China; and Dr. Fernando Galván-Reula, President Emeritus of the University of Alcalá in Spain, discussed the challenges they faced in their respective contexts and the dynamics that are critical in the pandemic and post-pandemic world of Higher Education Institutions. This happened during the international panel: "Avenues to create relevant universities in the post-pandemic" hosted by CETYS University within the celebrations of its 60th Anniversary.
Dr. Fernando León-García commented that it is important for Higher Education Institutions to be aware that they must be dynamic in response to current needs such as employability and that this response could be replicated globally. Important as well is to recognize the need to learn to detect the skills and strengths that are currently required and expected from graduates.
"We have to know how to act in light of our responsibility of transforming people and influencing the economic and community development of our respective regions," said Dr. Fernando León-García.
Dr. Fernando Galván-Reula, during his virtual conference, highlighted the areas in which it is critical for educational institutions to work: 1) inclusion, which considers access to education, social inequity within vulnerable minority groups, to avoid their desertion; 2) technology, in the sense of its use for education, generating applications and new models of learning; 3) internationalization, which continued with international experiences virtually even though mobility stopped, which could even have increased; 4) access to employment, working hand in hand with the private sector and governments, trends, and needs that exist in the labor market; and finally 5) comprehensive and meaningful learning.
"Universities are not factories to produce professionals. We must seek balance and harmonization between these concepts. Let us not forget, as Dr. Fernando León-García says, the fundamental of education. Nevertheless, these should be adapted to the times and current social needs, or we will become irrelevant. Potential students will look for another path that educates them on what they need to do. For example, today we cannot afford not to educate students who are aware of ecocide and who seek solutions in favor of the planet", indicated Dr. Fernando Galván.
Dr. Shawn Chen, who participated in the same panel with Dr. Galván-Reula, narrated how SIAS had to face the beginning of the pandemic in China and how the implementation of artificial intelligence in educational processes, such as tutorials and other educational activities, will be essential to face the post-pandemic.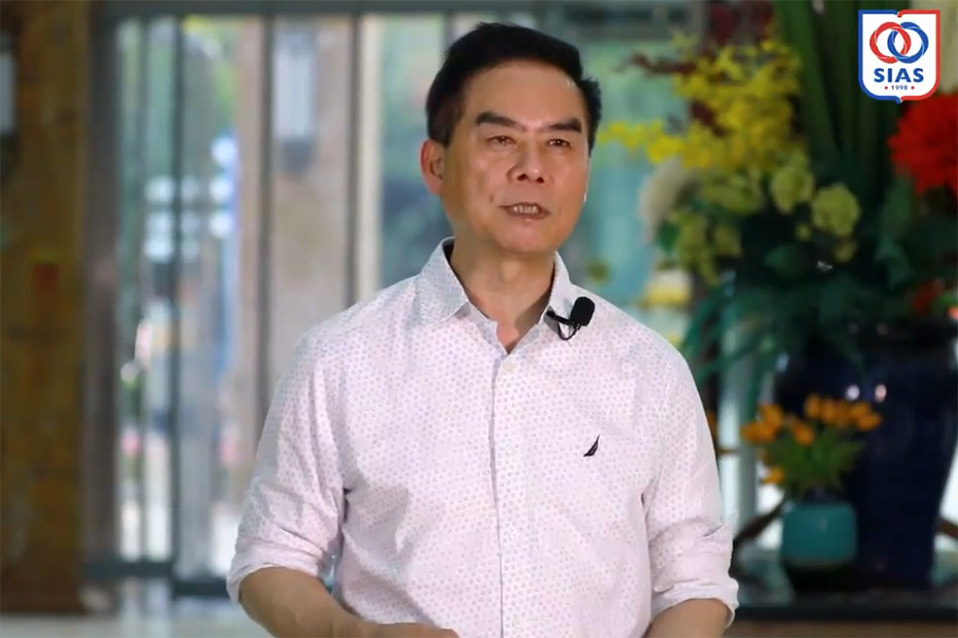 Finally, the panelists recognized the role that emotional and mental health care played in the student body with the arrival of the pandemic, which implied providing or seeking measures to help them in their situations.
Learn more about the 60th Anniversary of CETYS University and the activities on the website: www.cetys.mx/60-aniversario