After placing second in the season's penultimate date in CIBAVOL (Bajacalifornian Volleyball Circuit), Zorros Femenil returned to northern San Diego to conquer the USK Tournament for the second consecutive year.
There are still a few weeks left before the official start, but the representative of CETYS University remains diligent in its preparation and with promising results. The best news is that its new High School base begins to work towards the University Championship "Telmex/Telcel CONADEIP".
"I am very happy with the girls' performance. This preseason I made some changes at the net trying to get everyone ready for the Championship. We have new players: Seven from High School, three from Undergraduate and two from Graduate school. "I like to work with an emphasis on physical training, and I want them all to reach their one hundred percent level", said coach Eduardo Murguía.
At the first game at the "City of San Marcos Gym" CETYS faced their host the St. Katherine Firebirds, with CETYS dominating all three sets (25-17, 25-21, 25-5); the second triumph was over Antelope Valley Pioneers in four shifts (26-24, 25-18, 24-26, 25-14), where they took the lead at a critical moment.
"It is important that we adapt promptly to the coach's plans" added Captain Daianne Álvarez, "and that those who have more experience commit to embracing the new teammates in and out of the game. From my point of view, we are doing well".
In addition to Alvarez, six more members who disputed the "Final Four CONADEIP 2019" or the "Universiada Nacional CONDDE" traveled to San Marcos: Carolina Nevárez, Ximena Tona, Natalia Escoto, Erika Orozco, and Karely Castro. Note the return of Marla Arreola, absent in the previous semester for personal matters.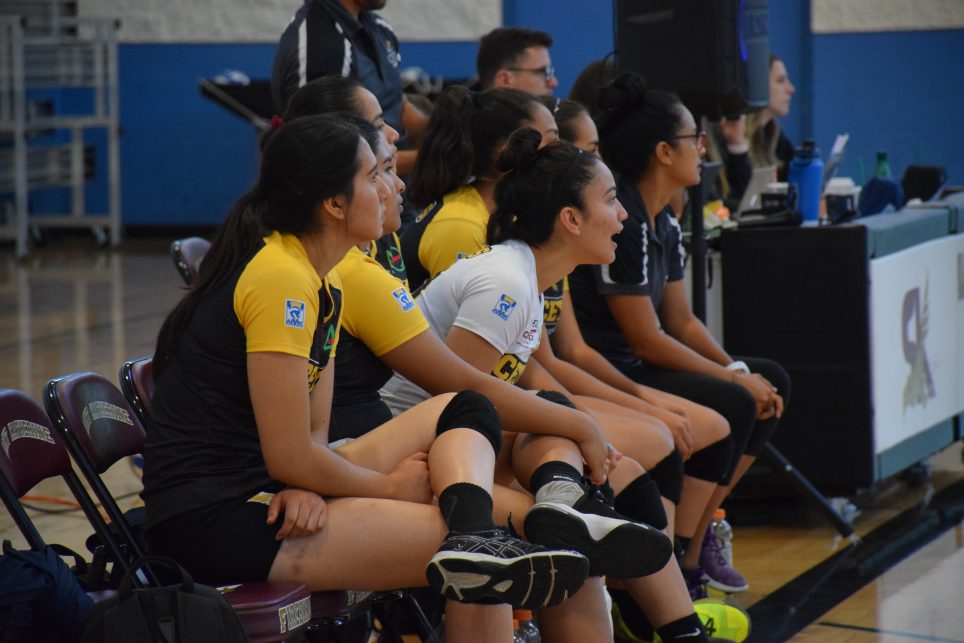 Luisa Fernanda Rodríguez, Anna Arreola, Hevila Watson, Katherine Ramírez and Jezabel Sauceda completed the list that conquered this invitational tournament again; Mare Rodríguez adds another year as a technical assistant.
"I see huge potential within the new players, and that motivates the team. I think we will have an appropriate level at the competition. There is a new format, and we must be ready. Each game counts as if it were the last one", concluded Nevárez.
This time four players were absent: Izabella Ceratti (concentrated with the Mexican National Under-18 Team), Lorna Contreras, Wendy Rodríguez, and Camila Silva (all three for academic commitments). The regular campaign begins on September 27th in Monterrey, Nuevo León.