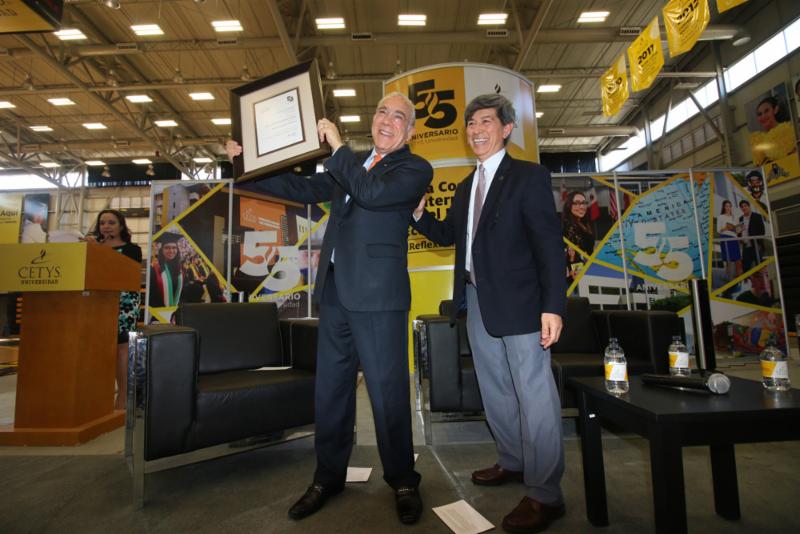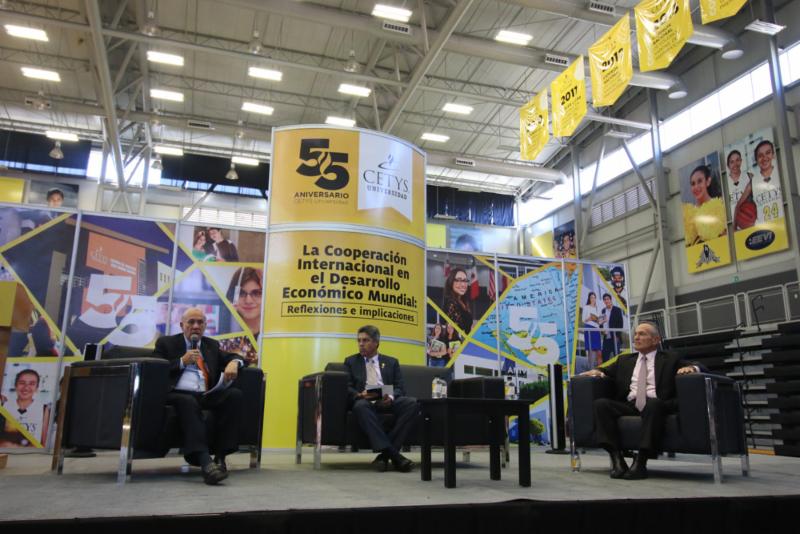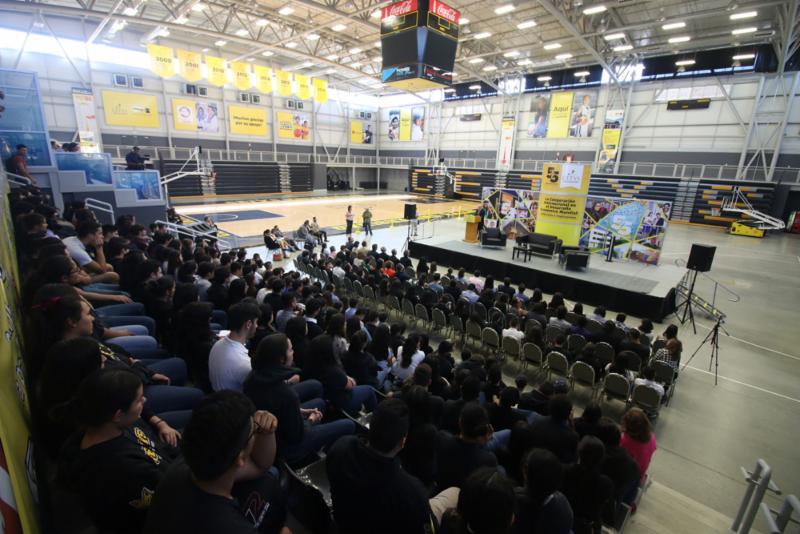 Minister Gurría and Dr. Bersin presented their reflections on the need for stronger ties of international cooperation in favor of economic development.
Tijuana, B.C. November 10, 2016. – CETYS University continues to receive the support of big personalities from the academic, political and social spheres as part of its 55th Anniversary in Baja, California. This morning it was Minister José ÁngelGurría, Secretary General of the Organization for Economic Cooperation and Development (OCDE), and Professor Alan Bersin, Assistant Secretary for International Affairs and Chief Diplomatic Officer for the US Department of Homeland Security's (DHS) Office of Policy.
The venue was the Rodrigo Valle Hernández gymnasium, where both invited guests participated in an expert panel titled "International Cooperation in Global Economic Development: Reflections and Implications", moderated by Dr. Alberto Gárate Rivera, Academic Vice Director of the CETYS University System.
Minister Gurría shared with the students and academics present his belief that in the current context of latent migration, reforms in other countries should seek the integration of all those who travel from one point to another in search of more and better opportunities. "Over time we have seen that migrants have a positive impact on economic development, making it necessary to help immerse them through integration policies where the teaching of language is a priority", he stated.
Meanwhile, Dr. Bersin commented that government and society should look to foster ties in favor of local education in order to face the economic and social challenges that arise in this and the years to come. It is in this way, he says, that education is the key to opening opportunities in any field.
In relation to the recent election in the United States, both added that young people no longer believe in institutions and are therefore ignoring the channels of solution that have been available to them for some time. "This lack of confidence is reflected in countries such as England where only 40% of young voters exercised their right to vote for or against the Brexit; while in Colombia, only 37% voted in favor of the peace agreement," they added.
The academics agree that innovation and technology developed in university classrooms are the best courses of action for all countries to meet the challenges that will come, as well as skilled human capital and dialogue.
It should be mentioned that prior to the presentation, Dr. Fernando León García, Director of the CETYS University System, awarded Minister José ÁngelGurría the title of Distinguished Visiting Professor of CETYS University. Just as Dr. Alan Bersin did years ago with his lecture "Lines and flows: the beginning and end of border", which he taught in three of the institution's campuses.