The senior leadership of CETYS University welcomed the fourth cohort of the Triple Degree MBA program to the International Campus. Students will attend classes in Ensenada for over three months.
The Triple Degree MBA program started in 2019 and stemmed from a collaboration of three visionary universities, the University of Applied Sciences Upper Austria, Providence University, Taiwan, and CETYS University, Mexico. Today, through the fourth generation of students, that vision becomes a reality, said Dr. Mónica López Sieben, Dean of the CETYS Graduate School of Business (GSB).
"This fourth cohort comprises thirteen students from Austria, Taiwan, Germany, and Mexico, willing to live a real international experience through stays in Mexico, Austria, and Taiwan, which provide a global and intercultural perspective, a trademark of this program," said Dr. Mónica López.
Dr. López emphasized that, in addition to the multicultural interactions and the triple degree awarded upon successful program completion, this MBA allows students to develop professionally in an international environment as well as foster team entrepreneurship.
Tim Steinrötter from Germany, while studying in Austria, decided to participate in this program because he wants to become a senior manager and work for an international company. "Getting this degree will allow me to develop several intercultural skills and competencies; In ad that, I want to learn other languages. I want to learn more about Mexico and its culture."
Priscila Téllez, from Tijuana, Mexico, wants to become an entrepreneur, leveraging the knowledge, tools, and intercultural skills that this program provides her. "I think it is very important to learn about other cultures as this opens up our vision to face new challenges."
The Ensenada International Campus of the CETYS University System is the first destination of the thirteen students who will later travel to Taiwan and Austria, spending three months in each country. By the beginning of 2022, they will return to their home universities, where they will develop their capstone projects, which should have an impact at the local level, although with a global vision.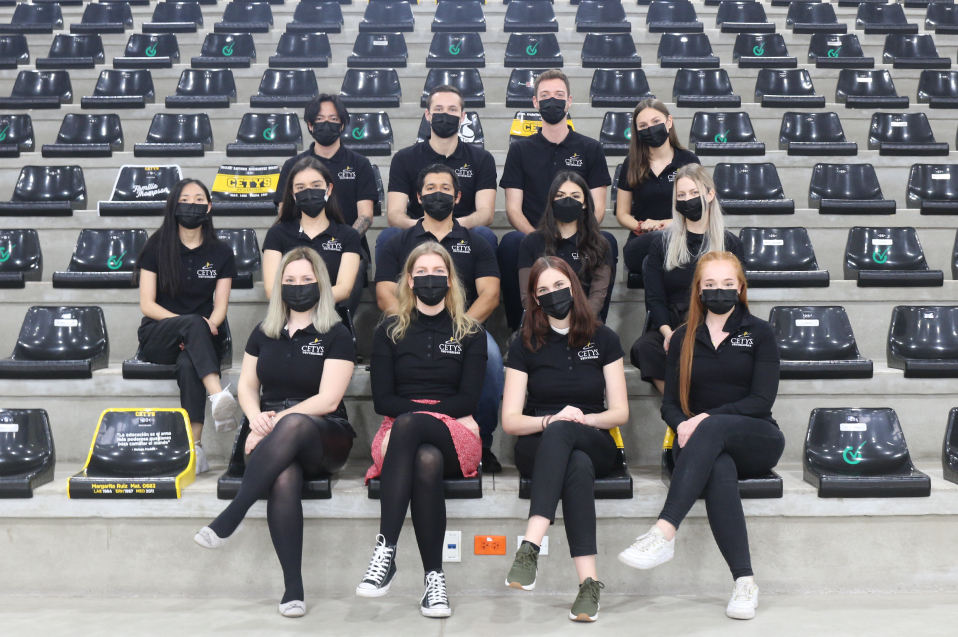 The Triple Degree MBA program duration is two years. Upon successful completion, students are awarded the following degrees: Master in Global Sales and Marketing, from the University of Applied Sciences Upper Austria; Global Master in Business Administration, from Providence University, Taiwan; and the Master's in Administration and Business from CETYS University.
One of CETYS University's greatest commitments is internationalization, seeking to offer higher education with global competitiveness. The Ensenada Campus is an icon of the Institution's internationalization efforts, capitalizing on its strategic location and alliances with many countries that allow innovative programs, receiving students from all over the world.