The number of CETYS University's professors who has a doctorate degree has increased thanks to the drive for research and quality education that CETYS delineated in its strategic plan for 2020.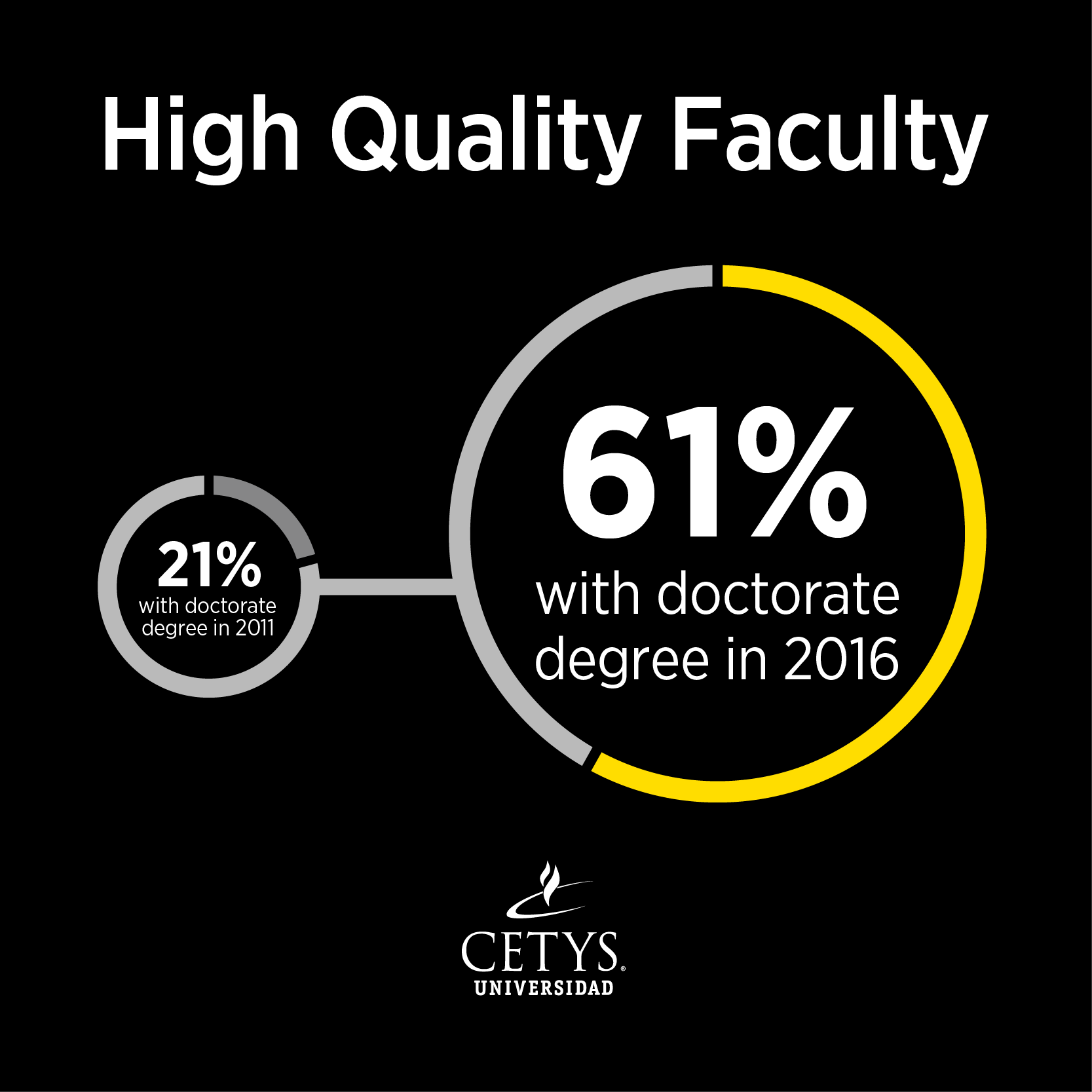 At the national level, less than 1% of the population has doctoral studies and of this group, more than a quarter emigrates to the United States to develop professionally, reason why for an institution like CETYS to maintain a high level academic cloister is a priority and a reflection of its commitment to quality, since a society with more people with a doctorate degree has a better chance of advancing in the fields of sciences and humanities.
"For CETYS the high educational quality is a priority; by encouraging the training of doctors we offer students the competitive advantage of being under the mentorship of researchers of international stature who also contribute to the development of the community through applied research, "explained Dr. Gárate.
This year 3 of our fellows got their Doctorate Degree:
In addition, 10 new professors with these credentials were integrated to the area of Administration and Business, Engineering and Humanities:
Dra. Dora Caudillo

Dra. Karla Garduño Palomino

Dra. Dalia Holanda Chávez García

Dr. Edgar Madrid

Dra. Marisela Martinez

Dra. Karina Parra Elizalde

Dra. Sylvia Mónica Pérez Núñez

Dra. Sol Elvira Pérez Torres Lara

Dr. Germán Serna

Dr. Arturo Serrano (Visiting Professor)
"CETYS is very committed to High Quality Education and for this, we need to have qualified teachers to provide students with the best competitive advantage, with an international vision and experiences in the labor field," said the Vice-Chancellor.