The senior leadership from CETYS University welcomed the second cohort of the Triple Degree MBA program to the Ensenada International Campus. These actions attest to the fact that countries and continents that enable students to attain a genuine educative multicultural experience, in line with the demands of businesses worldwide, easily overcomes borders.
During the welcome ceremony, Dr. Mónica López Sieben, Director of CETYS Graduate School of Business (GSB), highlighted that this program stemmed from a collaboration of three visionary universities. Having very similar business environments, the partners decided to put forward a quite ambitious joint degree that addresses the competences of each of the three individual programs, so that students can truly obtain the multicultural competencies demanded by global businesses.

"This second generation is comprised of fifteen students from the University of Applied Sciences Upper Austria, Providence University Taiwan, and CETYS University. Three institutions that since 2019 wagered on educational innovation by consolidating a master's program that provides real international experiences through stays in the three countries, in these three universities, delivering a global and intercultural perspective".
This program is 2-years long. Upon successful completion, students are awarded the following degrees: Master in Global Sales and Marketing from the University of Applied Sciences Upper Austria; Global Master in Business Administration from Providence University of Taiwan, and the Master in Business Administration from CETYS University.
Alexandra Hoefinger-Schmid, from the University of Applied Sciences Upper Austria, is interested in business with a focus in the Latin American region, so she decided to enroll in the Triple Degree program. Two years ago, she was an exchange student at CETYS Ensenada and wanted to repeat the experience.
"I am interested in learning about how business is conducted in other parts of the world, thus enriching that knowledge with the contribution of classmates and professors from different countries and cultures. I was also excited by the idea of ​​returning to Mexico, proving that there are no barriers to prepare yourself academically", said Alexandra.
For Shu-Ling Huang of Providence University Taiwan, who holds a permanent position in the Taiwan government, this experience will provide knowledge that he can develop for the benefit of his community and his country.
"I am very excited to be in Mexico. Some time ago, I stayed in Costa Rica for two years, and I liked it; but Mexico is quite different. Mexico is a bigger country with a rich culture, and I wish to enjoy it. I want to overcome the language barrier; I want to learn to speak Spanish well", she pointed out.
Finally, Dr. Mónica López emphasized that CETYS has been a pioneer in the search for the highest degree of internationalization, always seeking to go one step further. It is not only the internationalization of students and faculty but also the experience and coexistence among students of five different nationalities, on three different continents. Three different cultures that will enable them to undergo a truly global experience.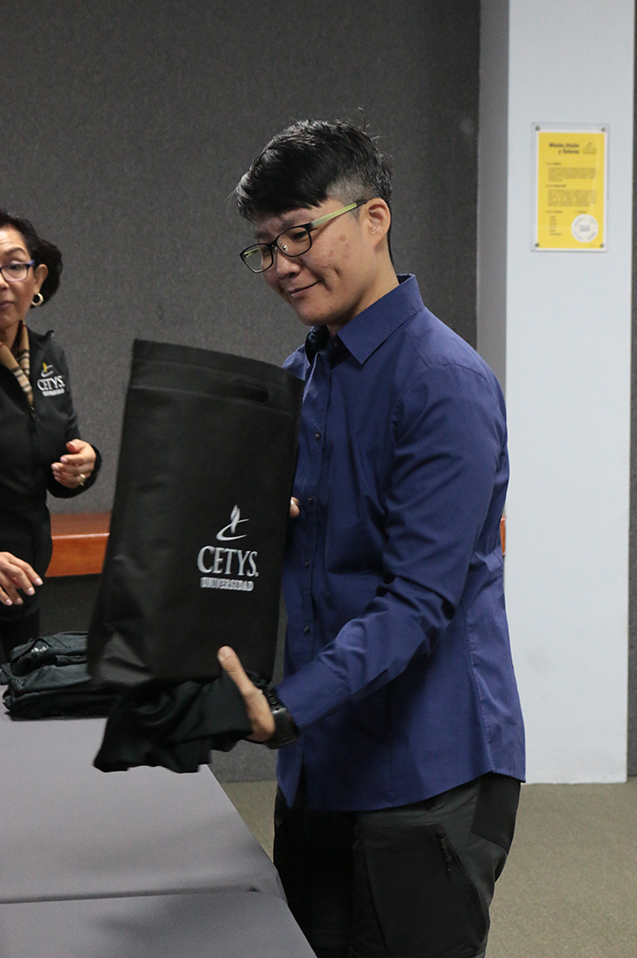 The International Campus of the CETYS University System in Ensenada will be the first destination for the fifteen students that comprise the second cohort of the Triple Degree MBA program. Then they will be in Taiwan for three months, and finally in Austria. By the beginning of 2021, they will go back to their home universities, where they will develop their implementation projects, which should have an impact at the local level, although with a global vision.