On February 21 CETYS University signed a collaboration agreement with the University of California San Diego (UCSD), to promote the exchange of students on both sides of the border. The agreement is only the second of its kind that UCSD manages with other universities, and it means an extension of the existing collaboration between the two institutions.
"We already had some experiences with the Jacobs School of Engineering and in a program with Skyworks; we are maturing, moving forward in our relationship with the aim of continuing to build bridges between both countries", explained Dr. Fernando León García, President of CETYS, who formalized the agreement with Pradeep Khosla, Chancellor of UCSD, before executives and students of the two universities.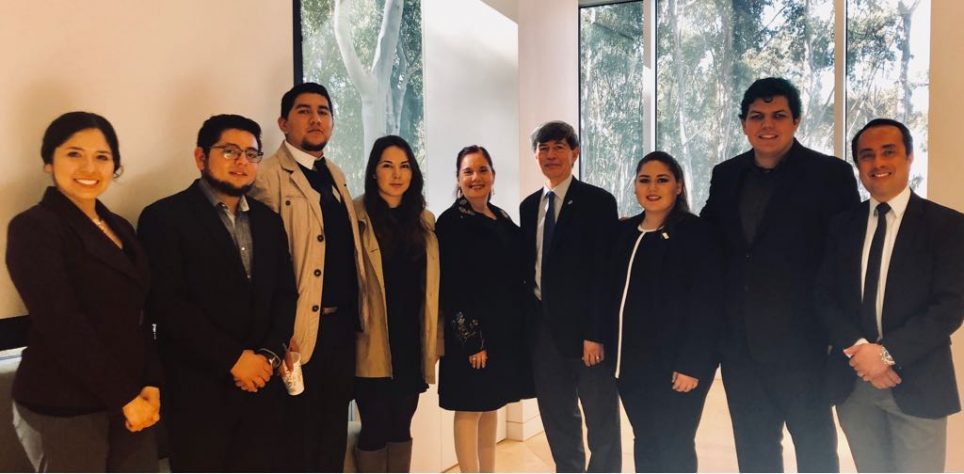 "It's time to start thinking about the next step. And the next step is this: the signing of an agreement that allows students to come to UCSD and that UCSD students have the experience of visiting Baja California", said Dr. Olivia Graeve, Director of the UCSD's CaliBaja Center for Resilient Materials and Systems.
During a preliminary talk, the universities discussed the possibility of conducting joint research and symposia as well as integrating the exchange of teachers.
"We are building bridges, breaking boundaries and this is one more way of doing it. And what better way also to have a long-term impact on students, "said Dr. Fernando León García.
The collaboration between the universities is not new, since for more than five years, they have collaborated with a summer program for high school students that encourages the participation of female talent in engineering and technology. They have also worked together in the search for specific solutions for multinationals located in Baja California through their Master's program in Engineering and Innovation.
This agreement is another example of CETYS 'commitment to the region's wellbeing and its constant work to provide its students with global quality education and thus train professionals who will support the development of the CaliBaja region.