As part of the celebrations of its 56th anniversary, CETYS University received  the Western Association of Schools and Colleges (WASC) re-accreditation, which reaffirms the university's  commitment to offering high quality, international education in the region.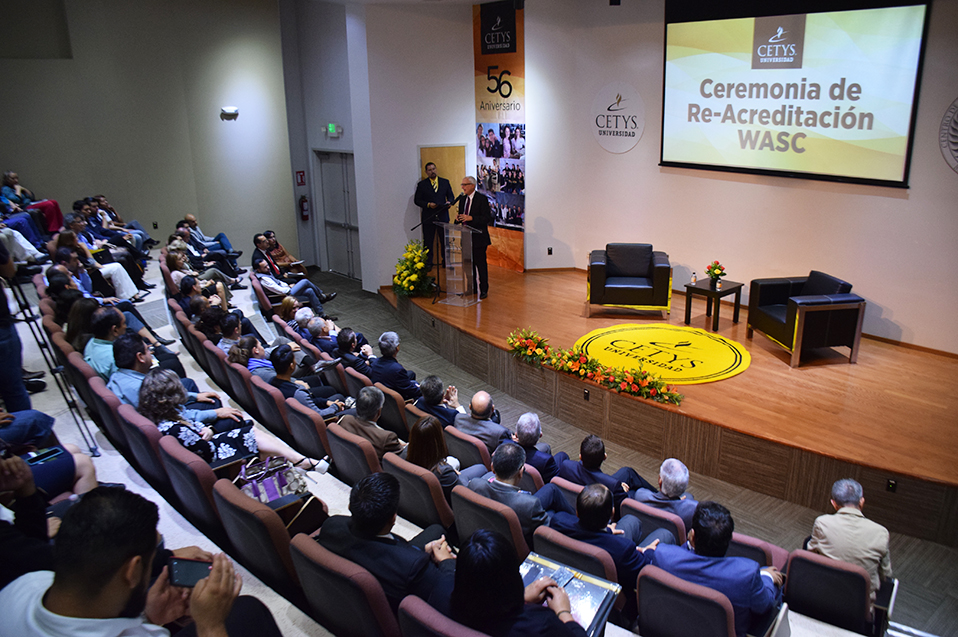 This historical event for higher education in Mexico was held at the Tijuana Campus, where Dr. Fernando León García, President of CETYS University System, symbolically received the accreditation for ten more years from Dr. Richard Osborn, Vice President of WASC,  as a result of  the institution's quality, innovation and continuous improvement.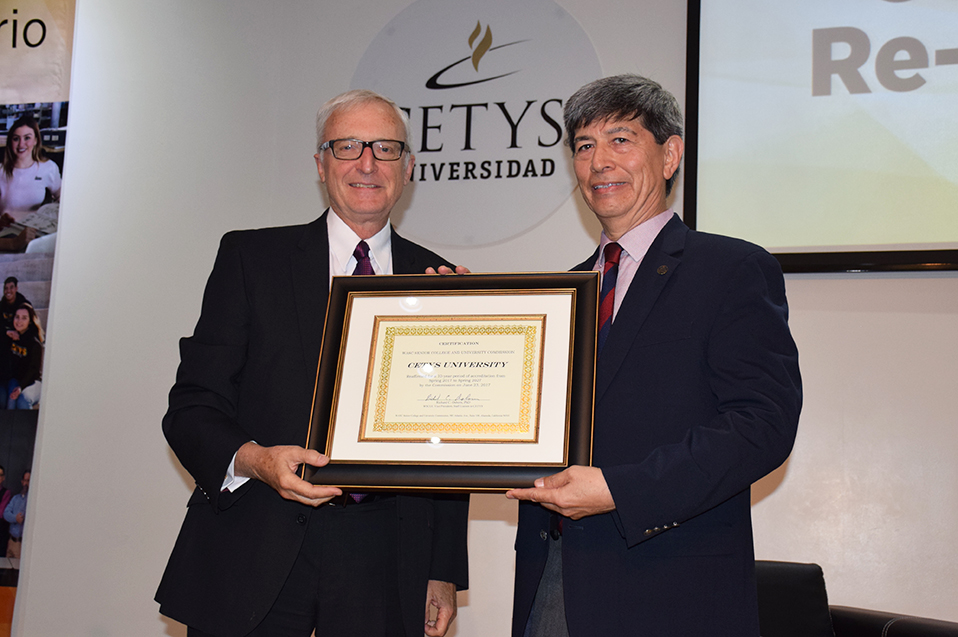 According to Dr. León García, this educational quality has been made possible thanks to the cooperation of both faculty and staff, as well as and members of the Instituto Educativo del Noroeste, A.C. (IENAC), the institution that sponsors CETYS, who have aligned towards the same objective: to contribute to the education of professionals with the moral and intellectual capacity necessary to actively participate in the improvement of the region.
Dr. Osborn explained that the evaluation and review of CETYS has been a long process during which the interest and responsibility that the institution has for the training of globally competitive professionals was evidenced.