American colleges and universities operate today as part of a global higher education ecosystem, with students, faculty, and ideas more mobile than ever. As participation in tertiary education has widened throughout much of the world, the challenges institutional leaders face for improving teaching and learning, strengthening student support, and increasing the rate of degree completion also transcend borders.
ACE's Center for Internationalization and Global Engagement is engaged with Lumina Foundation in a two-year initiative to form a global learning community dedicated to an in-depth exploration of this topic through research, global and regional meetings, and the exchange of ideas and promising practices.
During ACE2018, the session "Student Success, Attainment, and Equity: International Lessons" sponsored by Lumina Foundation, brought together university leaders from Canada, Colombia, Mexico, and the United States to compare innovative policies and programs shown to improve rates of success and degree attainment, particularly among traditionally underserved student populations.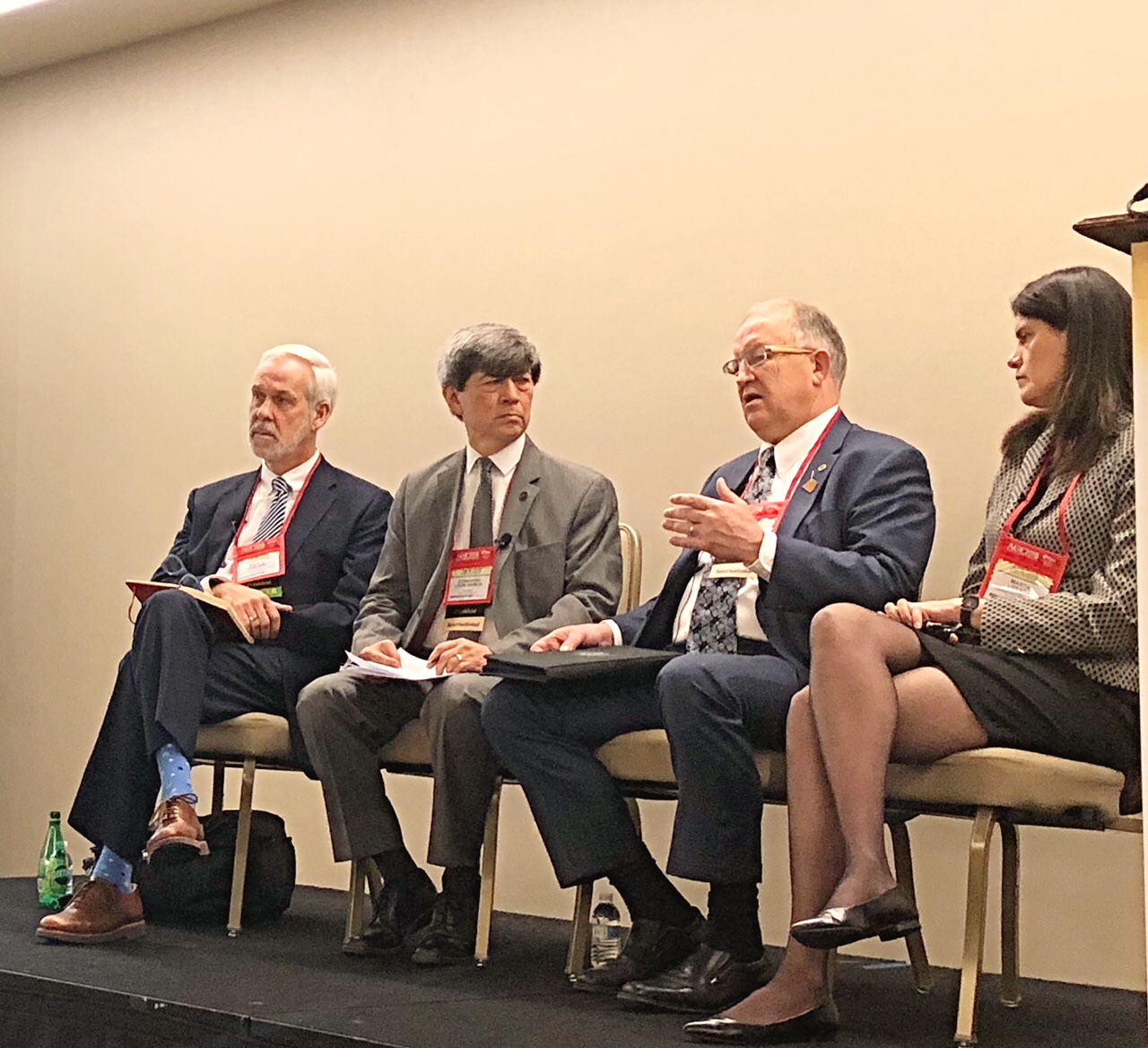 The discussion, moderated by Fernando León García (president, CETYS University), included panelists Marta Losada Falk (president, University Antonio Nariño in Colombia), Paul LeBlanc (president, Southern New Hampshire University), and Ralph Nilson (president and vice-chancellor, Vancouver Island University in Canada).
Click here to learn more.