Renowned international journalist and Host of

GPS

for CNN Worldwide, Fareed Zakaria, visited CETYS University to share the importance of liberal and integral education with the student community, as part of the Institution's Global Impact Series.
In the constant quest to provide the Baja California community with high quality global education, CETYS University, as part of its 57th anniversary and within the framework of the Global Impact Series, received renowned journalist and Best Selling author at their Mexicali Campus, Dr. Fareed Zakaria, who met at the CETYS Auditorium to share the conference "In defense of a liberal education, a comment on the importance of a comprehensive education".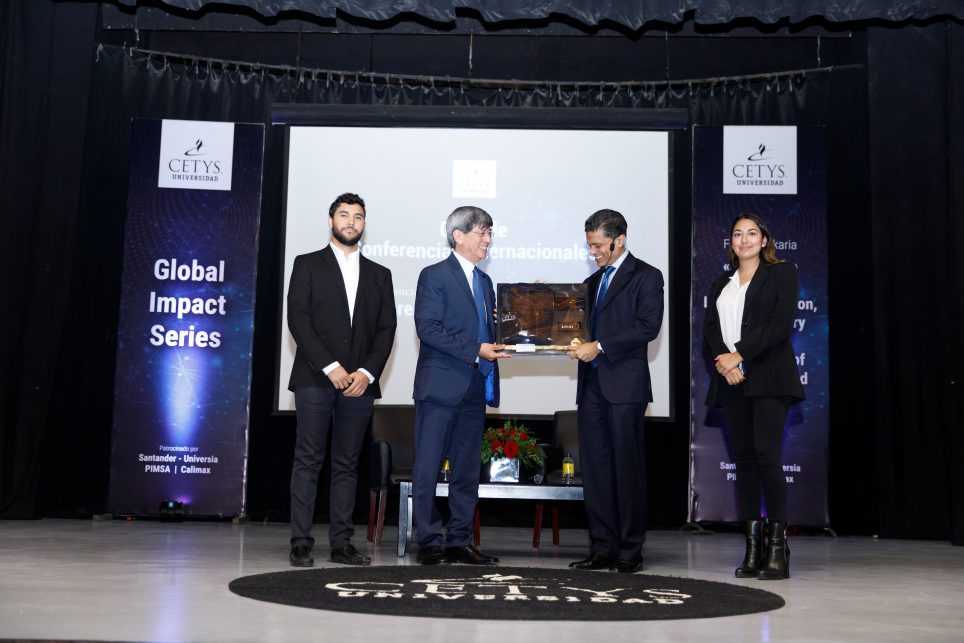 Faced with a scenario that gives priority to technical training on the basis of liberal and humanist education, Fareed Zakaria explained the importance of having a holistic and collective approach in current educational models, where all professions must integrate key elements for the training of students, such as writing, reading and critical thinking, and not just the numerical approval.
"It is important to understand technology, but it is more important to understand the human being. What you will face in your day to day work will be issues where you will have to implement your skills to solve particular problems, which are not explained with a simple 2 + 2" explained Zakaria.
In an international context, Zakaria He outlined the dynamics that countries such as the United States and Switzerland carry out in terms of entrepreneurship and creative development, which can only be generated from a much more comprehensive education, where skills such as oral communication and the understanding of human behavior, are fundamental.
He spoke of success stories such as Facebook and Apple, which show that the leaders of these projects chose to train in liberal and humanistic education lines such as psychology and design, which in both cases have resulted in the continuation of these global reach initiatives, where technological development is also immersed.
For the journalist and writer, the development of one of the most important skills for the creative and innovative process is writing, without which you can not reach a complex thought development.
"This is really important for me because I write for a living. No matter what you do, if you do not know how to write, you really don't know how to think. You can believe that you know, but you really only have ideas in your head. Writing allows you to have a whole process of analysis, and in order to sell an idea to a company and make known its value, a new strategy, in any way, you will have to convince them through a presentation and express yourself, and that process is really difficult".
Finally, Dr. Zakaria held a question and answer session with the public, where he reflected on the role of Mexico in the global arena of the economy, the importance of technology for the development of nations, as well as the role that played the development of capitalism in the environment, both for its deterioration and to find solutions that create new renewable energies.
As part of this conference, Dr. Fernando León García, President of the CETYS University, thanked the student and teacher community for their attendance, members of the Board (IENAC), as well as former Presidents of CETYS University. Similarly, he recalled the importance of bringing international renowned speakers such as Fareed Zakaria, to generate ideas, perspective and analysis, with the aim of promoting the comprehensive education of their students.